Digital Testing (Web & Mobile)
Digital technology is changing the world faster than ever, and enterprises are making all efforts to leverage its potential to the fullest. Today's digital consumers want all the services available to them at the click of a button and enterprises are feeding their ever-growing demands. However, the quality of your applications plays a key role in the end user experience, and even minor glitches can cost you reputation and business loss.
MWIDM is a trusted partner for your digital QA needs and ensures that your customers get the best experience every time they interact with you in the digital world. With proven experience and an end-to-end service portfolio, MWIDM can address various challenges like functionality, performance, security, usability and cross-device compatibility of your applications across the entire digital gamut. We closely work with clients in various methodologies (e.g. Agile, Iterative or DevOps) to offer digital testing services for mobile or website applications and ensure faster time to market for your digital applications/software.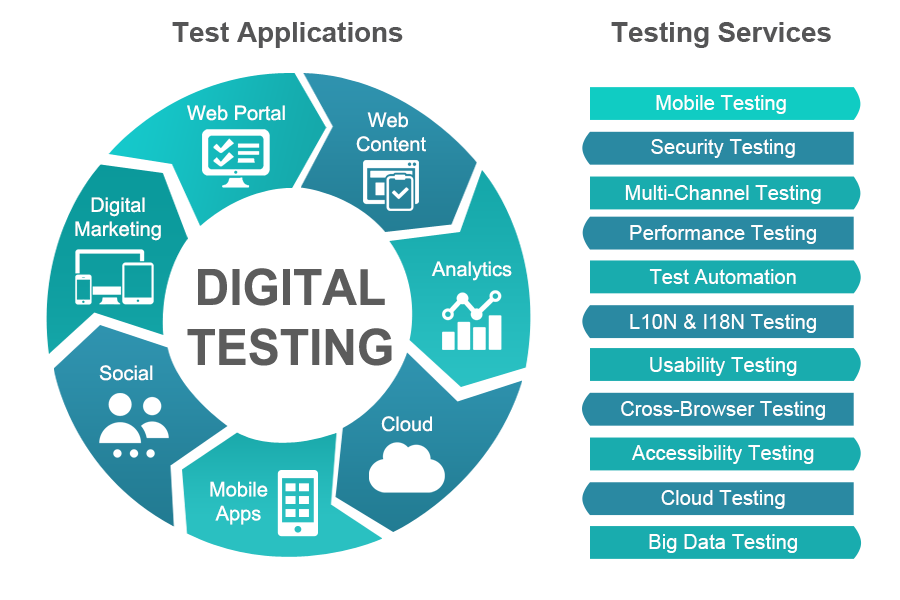 Further details on these services offered for digital applications can be accessed from our website https://mwidm.com
Our Differentiators
End to end services portfolio for digital applications
User-centric testing approach
Fully equipped mobile test lab with 350+ devices
Rich experience in the web, mobile and SMAC applications testing
Experience with all industry leading tools for functional testing, performance testing, security testing and test automation