Giving Back
Every day we have the opportunity to be a part of something bigger than ourselves. At MWIDM, we know that the decisions we make outside of the office can make a big impact on the livelihoods of our local communities. That's why we created MWIDM Cares, an ongoing social responsibility initiative that provides assistance to the people and organizations who need it most. Throughout the year, our employees are encouraged and inspired to take part in volunteer work, charitable functions and fundraising opportunities to help make the world a better place.

Collaborating to Fight Hunger
The holiday season is our favorite time of year, but we know it can be a difficult time for many. Every year, over 46 million Americans struggle to put food on the table. During November – December, our employees come together and collaborate with community-based food banks to alleviate hunger by collecting canned goods and other essential supplies for thousands of needy families during the holidays. Our fight against hunger is our time to give back, and we hope it will help make the holidays brighter for everyone in our community.

Educating the Youth
Providing today's youth with guidance and resources is one of the most significant investments a community can make. MWIDM makes it a priority to ensure a strong foundation for our future workforce, globally. For many years, our offices have provided funds, school supplies, mentoring, and professional development workshops to strengthen fundamental skill-sets and improve the educational experience for those in need. We know the success of the future lies with young learners, and we are proud to contribute to their goals and dreams.

Focusing on STEM
As a leading innovator in the IT and professional staffing industry, MWIDM understands the importance of STEM and how it makes an impact on the evolving business environment we live in. In order to stay ahead of these upcoming transformations, our main focus is to continue building a strong workforce with top quality IT talent. We are committed to helping the industry's future leaders by forming a concrete foundation and investing in the next generation of critical thinkers and visionaries.

Volunteering
Throughout the year, MWIDM offices make it a priority to give back to the communities in which we work and live. Our employees are encouraged to lend a helping hand to prep and serve hot meals, collect toys, host clothing drives, and fundraise. We're passionate about our role in the community and are so fortunate to partner with some amazing charitable organizations in order to assist those who need it most.

Fighting for a Cure
MWIDM is actively engaged in supporting research for cancer prevention and diagnosis. Each year, our offices host fundraising events, donation drives and engage in marathons for various organizations. Together, we can make a positive change to help find a cure, save lives and end this devastating disease.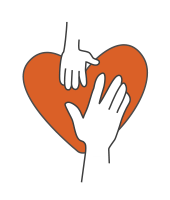 Humanitarian Assistance
MWIDM provides monetary donations and fundraising to assist those affected by natural disasters around the world. Since 2010, MWIDM Cares has provided financial assistance, food and other essentials to the victims and survivors of floods, hurricanes, earthquakes, and other catastrophe's in recent years.
MWIDM CARES about our communities.
To learn more about our yearly initiatives and how to help donate to these amazing causes, follow us on social media